6 tags
7 tags
EAGLES DON'T CATCH FLIES
Wilfried Zaha saved perhaps his best performance for Crystal Palace for when it mattered most, as he scored a brace to send the Eagles into the Championship Play-Off Final at the expense of arch-rivals Brighton. Palace boss and football comic Ian Holloway offered his thoughts on the win; "People had said that I'd lost the dressing room but I know where it is, down the corridor...
6 tags
8 tags
13 Not Liverpools, two Big Cups, one Euro Pot,...
Forever on form; The Fiver, ponders Sir Alex Ferguson's imminent retirement and the warm and fuzzy laudations of the UK's "big papers."  "So farewell then, Lord Ferg. You have decided to retire and as is customary in such circumstances will no doubt be presented with an expensive watch … which is kind of ironic because you won't need one now that you...
8 tags
10 tags
JURGEN KLOPP'S INFINATE JEST
Jurgen Klopp a favorite of footballing hipsters everywhere channels the spirit of David Foster Wallace. Imagine an absurd uncanny near-future, where Borussia Dortmund waltzes through to the Big Cup final and an implausibly scripted match against Bayern Munich. Klopp's men are cheered on in a Wembley final by 10,000's of "happy" German football fans. These same fans...
5 tags
4 tags
8 tags
Caricatures of Footballing personalities from Argentina, Brazil and Chavez FC. Illustration: Gonza Rodriguez
6 tags
Schlupperman!!! 111
Leicester's academy graduate Jeff Schlupp on scoring the match winner against Bolton Wanderers.
6 tags
5 tags
4 tags
Via: Amdiscs
FIELD, THE MATCH DAY PAPER
"Field, which will be handed out for free at every home game in the top division, comes from the same team behind the celebrated Spiel magazine, which presented an interesting take on football, art and culture in a beautiful package. Field will have the same attention to looks, but will be focusing on the weekend's action, with match previews for every game in the Premier League and features...
4 tags
2 tags
7 tags
THE SPOONERS SCOOP CHAMPIONSHIP
The Spooners, table toppers after the regular season, clinch the GS Coed title beating out the Gothic Ninnies 4-0 and New York's wintery mix. You'll find them cuddled up and celebrating an early St Pat's at Puck Fair - ask for Mick!
6 tags
4 tags
6 tags
4 tags
6 tags
1935 UMBRO FOOTBALL KIT CATALOGUE
The 1935 Umbro football kit catalogue, with pages dedicated to Championship Boxing knickers, elastic hosiery and the remarkably named Blanket cloth "Over Trousers". "..And as a bonus, the catalog included this spectacular poster.. designed as a souvenir for the 1935 FA Cup Final". Read more at Uni-Watch.com Source: 200%
4 tags
3 tags
5 tags
U.S. SOCCER CENTENNIAL KIT BY NIKE FOOTBALL
Now and Then. The first U.S. team seen here before their debut game against Sweden in 1916. Source: wongwong
5 tags
6 tags
6 tags
Bobby Moore: A Life in Photos
World Cup winner and Escape to Victory star - the iconic Booby Moore.  Seen here captaining England at Wembley against Scotland in 1967 and striking a pose for The Hammers in 1962. Source: Who Ate All the Pies
5 tags
Sports Fields
Photography: Philipp Lohofener
4 tags
7 tags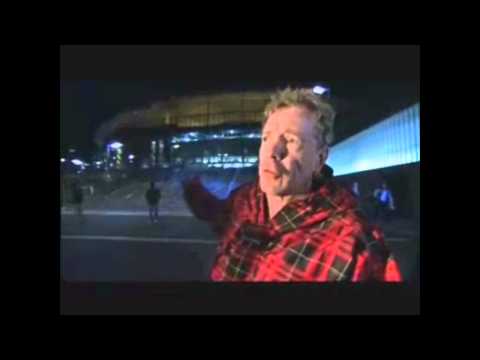 5 tags
4 tags
6 tags
4 tags
Fantasista - The Art of the Number 10
Naoki Terada Richard Swarbrick Zoran Lucić Graeme Bandeira "Fantasista 2013 is a celebration of contemporary football art and an exhibition that is inspired by the rapid rise of the 'football artist' in the digital age.We have brought together an incredibly talented group of artists whose work truly encapsulates the fun, the imagery, and the emotional highs and lows of the...
9 tags
5 tags
6 tags
Watch
"Mes Que Un Club" - FC Barcelona and Catalonia's road to independence.
3 tags
3 tags
3 tags
4 tags
7 tags
4 tags
Nike GS Boot
The new eco-conscious GS shoe by Nike features recycled and renewable materials throughout it's design. The traction plate is made primarily from castor beans and the boot laces, lining and tongue comprise a minimum of 70% recycled materials. "The Nike GS is the lightest and fastest football boot we've ever made and really defines a new era in how we create, design and produce elite...
3 tags
6 tags
Olympic Photographs by Giles Price
"Putting a brand new light on the Olympics, using ultra advanced camera technology Giles was able to document – on an impressively elevated level – the huge physical effort behind this iconic summer. Capturing the intricacies and the precision of such an almighty task and making you see the Olympic Park as you have never seen it before, Giles' photographs are absolutely...
7 tags
6 tags
Lasesarre Football Stadium
"The relation between the cost and using time of a football stadium brought the idea of a multiple use building active also during week time by renting out fragments to groups of civilian associations". Eduardo Arroyo/No.Mad - Lasesarre football stadium, Barakaldo 2003.  Via: No.mad
6 tags
Howler Magazine: Issue One
Howler magazine is a new soccer magazine for North America. The debut issue is freshly inked and features US team coach Klinsmann storming the Azteca in gladiator pose, a cover that wouldn't be out of place on a Misfits album. From what we've seen so far the magazine will take a wayward line in it's coverage, taking a peek at soccer's underbelly - Fantastic Man it...